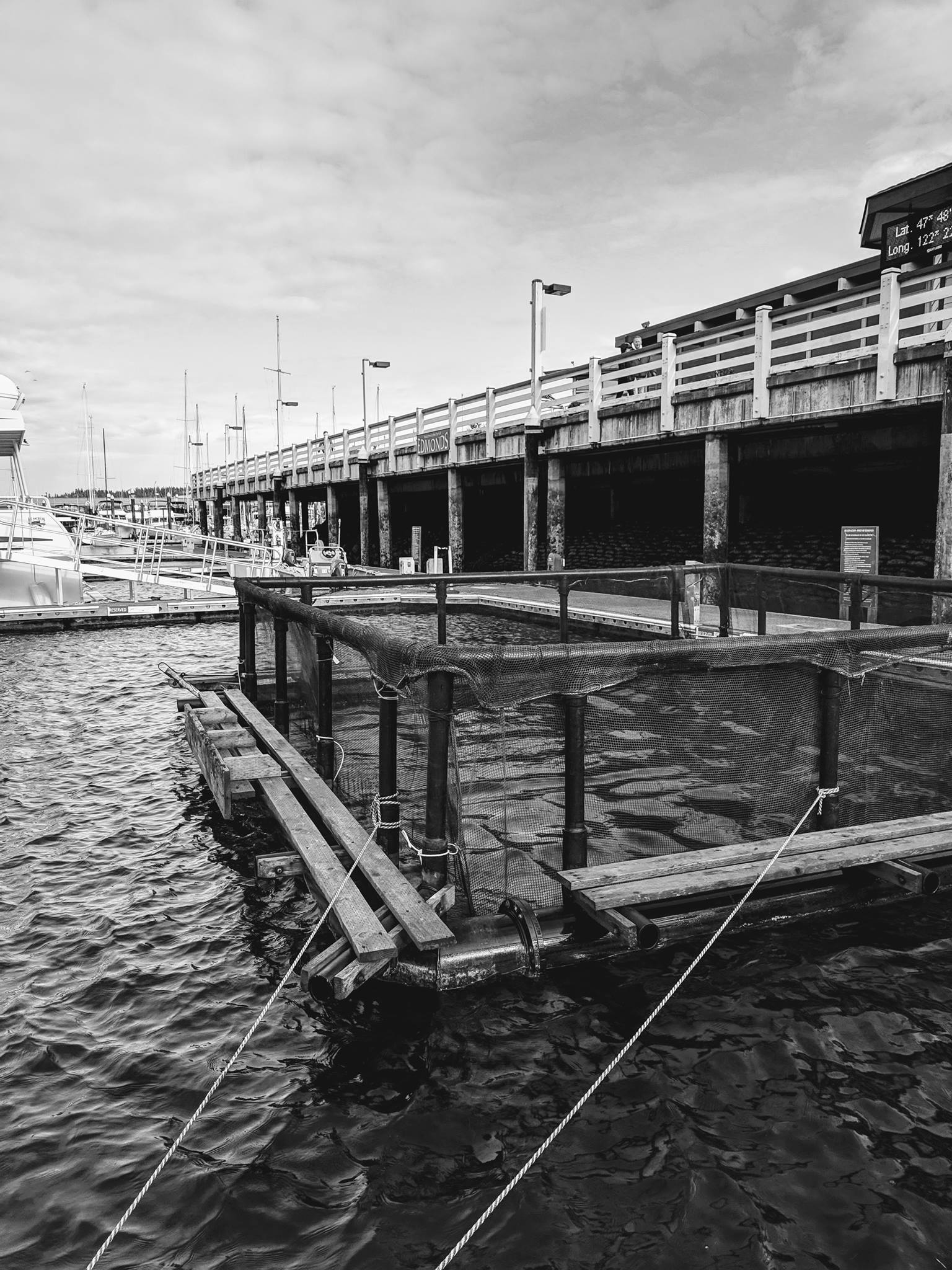 The 2023 Edmonds Coho Net Pen project needs your help!
Each year, the Edmonds Coho Net Pen is the temporary home to 30,000 coho smolts for a few months while they eat, grow and imprint their home location in Edmonds.
We need 10-15 people to help make this a quick and easy deployment! The WDFW will be delivering the coho smolts a few days after we get the net pen in the water.
We are assembling and deploying the Edmonds Coho Net Pen on Saturday February 11th.  There's an 8:30AM high slack tide that will make it easier to deploy.
This is a great opportunity to learn about the importance of hatchery salmon in our Puget Sound waters. Also, learn about Puget Sound Anglers and all we do to support recreational fishing, science-based fisheries/habitat restoration/conservation! We'll have members on the beach to answer all of your questions.
Everyone is welcome to watch, ask questions and help out!
Bring your waterproof boots and waders.
Check the weather and bring the appropriate layers so you can stay warm and dry.
Meeting place: Edmonds Olympic Beach next to the fishing pier/beach statue
Meeting time: 9:30AM
Duration: 1.5 hours if everything goes smoothly.