The Coho are in Puget Sound and there are derbies to win!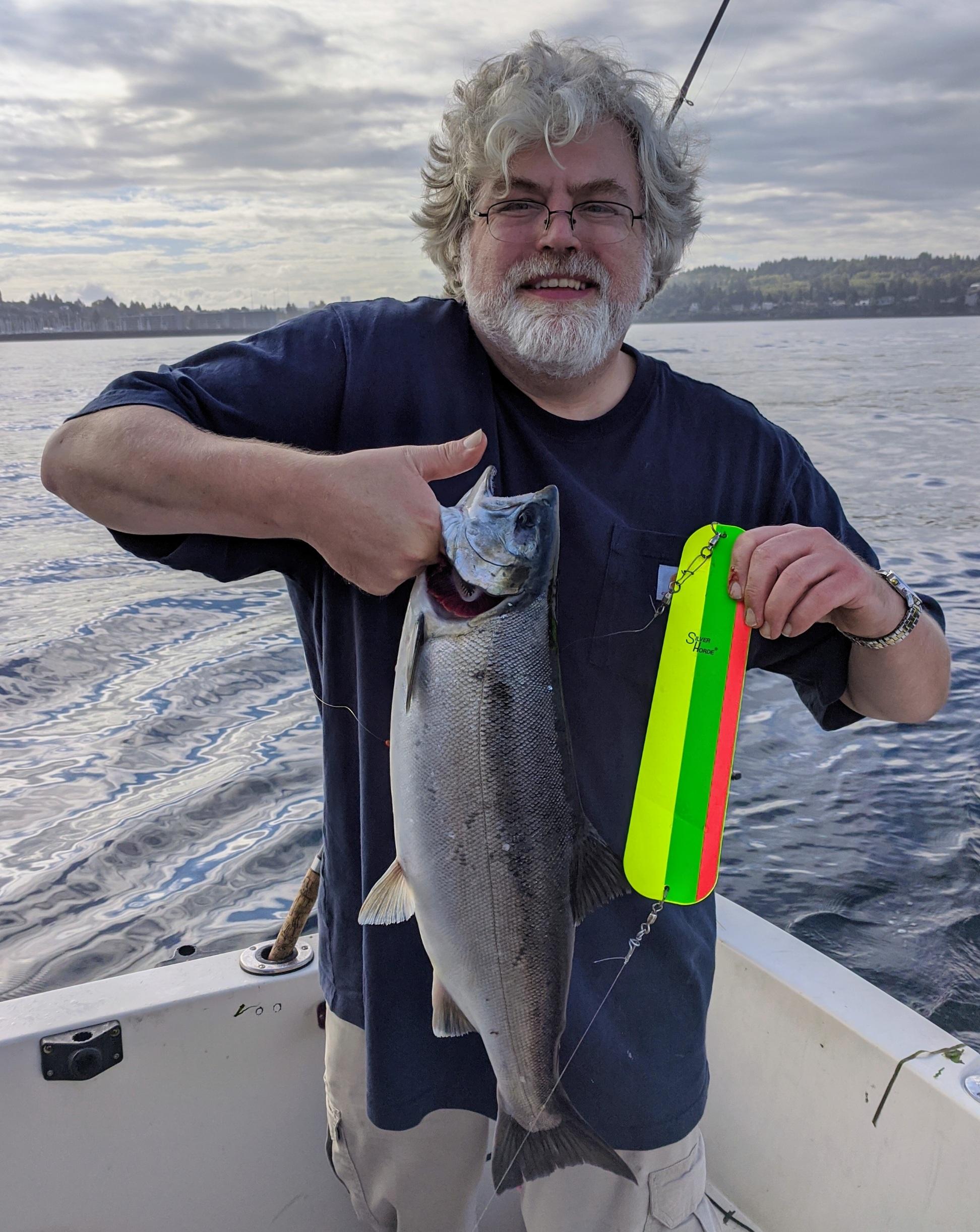 Level up your chances at catching a money-fish with pro advice from Sno-King chapter VP and top 1% Coho killer Dan Stauffer.  Dan has been refining his Coho tactics for years; gear, lures, bait, speed, what, where, when… He'll be sharing all the good stuff!  Bring your note pad or phone for photos, there will be a ton of info!  Dan will also have some special Silver Horde tackle to raffle off too!
Check out the Everett Coho Derby and sign up to win a big $$ fish!!
Meetings start at 6:30PM and usually end around 8:30PM
We will have a raffle with Coho specific prizes!
If you are coming to the meeting hungry, we'll have some food on hand:
Pizza slices – $2
Hot dog and chips – $2
Sodas – $1
h20 – $0
Meeting location:
Mountlake Terrace Community Senior Center
23000 Lakeview Dr, Mountlake Terrace, WA 98043